I am a California state lic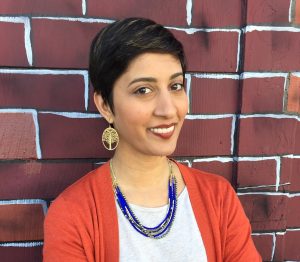 ensed and nationally certified acupuncturist whose areas of specialty include orthopedics and sports medicine, chronic pain management, the cycle of stress, anxiety, and depression, and women's health. In addition to working at the Integrative Wellness Center with Dr. Kao and Maki, I have a private practice in San Francisco.
I chose to practice acupuncture and Japanese medicine because I wanted to make an impact directly through my actions in the world. My mother grew up in Japan and I have treasured the family connection to the places, language, and culture in my regular trips there. In addition, I have been lucky in my own healthcare experience to work with a team of practitioners who have been open enough to talk to and learn from each other in the course of my treatment. I wanted to be that kind of empathetic and expert resource who worked with other providers and could translate among them for the benefit of you, the patient. In my previous career, I was a project manager in strategic design services, so I have years of experience creating and shepherding a plan based on the needs and views of radically different people from engineers and journalists to high school students and options traders.
During my acupuncture training, I was one of the first four students in the externship program at Mission Bay's UCSF Benioff Children's Hospital where we treated doctors, nurses, and other staff members in a community-style setting and as a result had productive conversations about how this medicine really works and can be an asset and ally to Western methods. I studied abroad both in China, shadowing stroke recovery treatments in the renowned Tianjin Hospital (as seen in the documentary 9000 Needles), and in Japan where we practiced gentle Japanese techniques from moxibustion to facial rejuvenation at Shikoku Medical College. I also began to follow Ikeda Masakazu Sensei, a master and continuing interpreter of Japanese medicine, as he teaches around the world.
I graduated magna cum laude from the Acupuncture & Integrative Medicine College in Berkeley, California with a Masters of Science in Oriental Medicine. I also hold a bachelor's degree from Vassar College in Sociology. I am certified in Japanese Traditional Acupuncture & Moxibustion by Shikoku Medical College and am a current member of the California State Oriental Medical Association.
My experiences have given me a deep appreciation for the power of this ancient and continually developing medical system. I believe strongly in the symbiosis of Western and Eastern approaches and in working collaboratively with the team of practitioners most people have to fully manage and maximize their health, from maintenance and prevention to serious and/or chronic conditions.

When I'm not treating patients, I love singing with a live Beatles karaoke band and performing contemporary dance.
I will be guided by your goals for your health and look forward to meeting you and working together!