I am a California state lic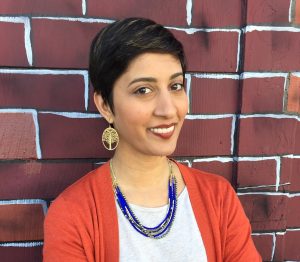 ensed and nationally certified acupuncturist whose areas of specialty include promoting women's health and fertility, addressing musculoskeletal pain/ managing chronic pain, and breaking the cycle of stress, anxiety, and depression.  I use the gentlest possible effective methods to guide my patients to balance. In addition to working at the Integrative Wellness Center with Dr. Kao and Maki, I have a private practice in San Francisco.
My understanding of the latest research and methods is supported by continually seeking out relevant continuing education to expand my toolkit. As needed, treatments can include Japanese style (aka gentle) trigger point acupuncture, gynecology-focused moxibustion (warming herbal treatment), and contact (no needle insertion) treatment for cancer-related pain and beyond.
A Bay Area native, I graduated magna cum laude from the Acupuncture & Integrative Medicine College in Berkeley, California with a Masters of Science in Oriental Medicine. I also hold a bachelor's degree from Vassar College in Sociology. I am certified in Japanese Traditional Acupuncture & Moxibustion by Shikoku Medical College and am a current member of the California State Oriental Medical Association.
I have a deep appreciation for the power of this ancient and continually developing medical system. I believe strongly in the symbiosis of Western and Eastern approaches and in working collaboratively with the team of practitioners most people have to fully manage and maximize their health, from maintenance and prevention to serious and/or chronic conditions.
When I'm not treating patients, I'm singing with a live Beatles karaoke band, knitting, swinging a lightsaber, or exploring the local studio art scene with my husband.


Your goals for your health guide my approach. I look forward to meeting you and working together!